Lexington, KY – January 29, 2016 – Right Place Media, one of the largest independent media agencies in the Southeast, celebrates its 15th anniversary on Monday February 01, 2016.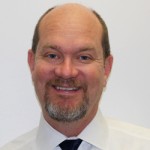 Headquartered in Lexington, KY, Right Place Media was founded on February 01, 2001 by CEO, President Joel Rapp.  Right Place Media offers expertise in traditional, interactive and direct response media services.
"I'm extremely proud of our growth over the past 15 years in this rapidly changing world of media," said Joel Rapp. "I credit our success to having the best media talent in the region and working with clients who give us the opportunity to use our expertise to develop and execute strategies that help them outsmart their competitors."
Since its inception, the company has successfully managed the media strategy, planning, and buying assignments for clients across the country in a myriad of categories ranging from automotive and banking to restaurants and retail.   Devin Johnson, Senior VP, Media Director, who has been with the company from the start, has managed multiple client accounts over the years.
"We've been fortunate over the years to have great relationships with folks from a variety of clients and categories," said Devin Johnson. "And we're very proud of the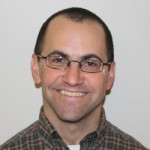 organic growth those relationships have created for RPM. In some cases, we've worked with the same person for 10+ years as they've advanced through three different companies. That's very fulfilling."
Right Place Media's sustained progress during a period of significant change in the industry, from technological advances to shifting consumer media habits, is a testament to its ability to evolve and adapt.  Building on its successful foundation, the Right Place Media team is thrilled to kick off another 15 years!
About Right Place Media
Right Place Media (RPM) is a strategy-driven media agency focused solely on delivering better results for its clients through expert strategy, smart planning, tough-but-fair negotiating, and thorough post-campaign evaluation.  At RPM, media strategy leads the campaign development process.  RPM currently places advertising in over 125 markets across the U.S. ranging from Los Angeles to Bangor, Maine.  No market is too large or too small.
---
RPM FACT SHEET
Right Place Media (RPM), an independent media agency, was founded on February 01, 2001.
The company was created by Joel Rapp who continues to lead the agency today as CEO, President.
Prior to establishing Right Place Media, Joel Rapp served as President/COO at Meridian Communications, a former Lexington KY full-service advertising agency.
The company was originally located at 325 W. Main Street in Lexington KY.
In 2005, Right Place Media moved to its current location at 437 Lewis Hargett Circle, Suite 130, Lexington, KY 40503.
RPM offers traditional, interactive and direct response media services, including planning, buying, trafficking and campaign post analysis.
It is one of the largest independent media agencies in the Southeast.
RPM's philosophy is to invest its clients' dollars as if they were its own.
RPM prides itself in becoming vested in its clients by understanding their business, their challenges, working side-by-side to develop and implement custom solutions that provide the best return on investment.
Right Place Media presently serves 28 clients.
Right Place Media has experience in the following business categories: appliances, automotive, banking/financial services, broadcasting, building products, convenience stores, entertainment, equine, farm equipment & supplies, government & state agencies, grocery, hardware, healthcare, heating & air conditioning, housewares, insurance, political, public utilities, restaurants, retail, schools & colleges, shoes, sporting goods, travel & tourism, and wines & liquors.
RPM is currently active with media buys in 125 markets across the U.S.
At present, 22 full-time employees work at Right Place Media.
In 2015, RPM generated over $40 million in media billings.
For additional information, please visit rightplacemedia.com or contact Joel Rapp at 859-685-3811/jrapp@rightplacemedia.com.