Black Friday & Cyber Monday emails have become a time for marketers to boost sales, optimize online transactions, and for also consumers to opt-out of email lists in droves.
Whether you love email offers and sign up for alerts or wish to unsubscribe from them an overcrowded email inbox at the end of November is inevitable. RPM has put together a basic guide of tactics, and a list of to do's and don'ts for the holiday season.
If you have any questions on RPM's email services, please contact us.
If you haven't started your marketing push toward the holiday shopping season, the time is now. No matter what business you're in, if you sell anything online you should be taking advantage of that wonderful time of the year called Black Friday and Cyber Monday. Holiday retail sales during November and December 2017 increased 5.5% over 2016's numbers for the same period to a whopping $691.9 billion, and 2018 is on track to beat 2017. Since the most wonderful time of the sales year kicks off the day after Thanksgiving in the U.S., it's important to make sure that you have everything planned and ready to launch before then. Visit Optin Monster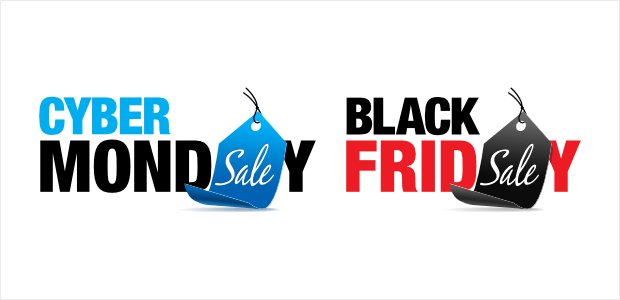 MediaPost states that Cyber Monday emails generate a higher conversion rate with lower open rate than their Black Friday counterparts. For more information, Visit MediaPost.com
Clearly, there is a balance between presenting a great deal to your audience and frustrating them with several different offers on the same day. How do you strike that balance?  For starters, try to keep the same cadence with your email schedule. If you send campaigns once a week to your audience, don't send 3-a-day's on this weekend.
---
Email Marketing Trends & Helpful Articles
Animation is more prevalent than ever. This tactic can be attention-getting, but make sure the first frame of the animation clearly communicates your offer. Email software has come a long way and Outlook 2007-2013 (desktop) seems to be the only troublemaker that won't display them. Visit Litmus.com


Personalization – adding your customer's information for personalized content never goes out of style. In addition to adding first name, and last name you can add the location of their favorite location or display number of loyalty points.
Weather / Event Opportunities – RPM utilizes this tactic with several of our clients for "Gameday specials" for local college football/basketball events, some Snow Day offers when schools are closed and of course, Catering and Gift Card offers for holiday gifts and the office holiday party. Also email is a good tool to communicate your holiday hours, and any weather delays or closings.
---
Black Friday and Cyber Monday Do's and Don'ts.