Right Performance. Right People. Right Process.
1. Who is RPM?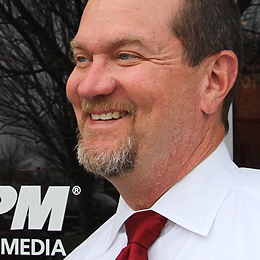 Right Place Media is a strategy-driven media agency focused solely on delivering better results for our clients through expert strategy, smart planning, tough-but-fair negotiating, and thorough post-campaign evaluation. RPM was founded by Joel Rapp in February 1, 2001.
2. What services do we offer?
At RPM, media strategy leads the campaign development process. With 80-90% of most advertising budgets spent in media, why would you want it any other way? RPM offers traditional, interactive and direct response media services, including planning, buying, trafficking and campaign post-analysis. Our services are available as a whole, individually, or on an as-needed basis. Additional marketing services, including consumer research, creative development, website development, public relations and production are available through our partnerships with other companies and independent professionals.
3. What geographic area do we serve?
Headquartered in Lexington, Right Place Media is the largest media agency in Kentucky and one of the largest independent media agencies in the Southeast. We currently place advertising in over 100 markets across the U.S. ranging from New York City to St. Joseph, Missouri. No market is too large or too small.
4. What makes Right Place Media different?
Media strategy leads our campaign development process. Knowing the target audience, we first select the best method by which to communicate with them. Development of the message then follows. With the number of ways to reach consumers on the rise, it only makes sense to know first where and how to reach them before beginning to craft the message.
5. Who is on our team?
Our team consists of strategists, not statisticians. We strive to hire the brightest and hardest working people that have a true understanding and passion for media.
---
Learn More About RPM