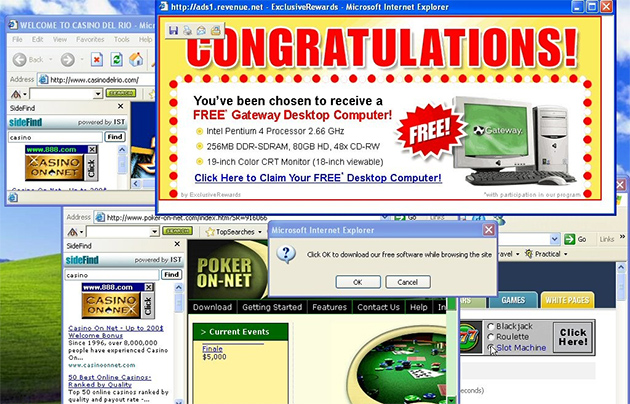 Ad blocking technology has been available to web users since the early 2000's. Until recently, only a small percentage of consumers utilized ad blockers and those who did tended to be more tech-savvy than the general population. However, as mainstream companies such as Google and Apple have begun to make ad blockers easily accessible to their customers, the pace of adoption has accelerated significantly.
In fact, according to the Interactive Advertising Bureau (IAB), U.S. ad blocking increased by 48% in the 12 months preceding June 2015 to reach 45 million active users. Additionally, The Cost of Ad Blocking report estimates that US publishers lost $10.7 billion in revenue in 2015, and will lose another $20.3 billion in 2016, due to ad blocking.
Given the rapid rise of ad blocking behavior and the billions of dollars at stake, it is no surprise that some industry stakeholders have taken a defensive stance. Whether it is the amount of time spent bashing ad blocking as unethical or the punishment of consumers, who use ad blocking, by banning them from websites, such self-protective actions are not likely to benefit anyone.
In order to better understand the increase in use of ad blocking technologies, the IAB conducted a study in 2014 to discern the motivations behind consumers' decision to block ads. This study found that the key factors for going ad free were to protect devices against viruses, increase computer performance, a general dislike of advertising, and distracting ads. Other industry experts have cited irrelevancy of ad messages, potential savings on mobile data fees, and privacy concerns as additional motivations for consumers to block ads.
Furthermore, IAB's 2014 research identified the types of ads that consumers found particularly aggravating as "…video ads that automatically start playing, large ads that temporarily take over a screen, and blinking ads." The study advised publishers to pay attention to consumer privacy and ad experience concerns in order to improve rates of ad exposure and discourage ad blocking.
IAB has begun undertaking several initiatives to address consumer concerns and to provide industry standards that improve the user experience. The IAB Tech Lab, for example, has launched the LEAN Ads Program. LEAN stands for Light (limited file size with strict data call guidelines), Encrypted (assure user security with https/SSL compliant ads), Ad choices Support (ads should support DAA's consumer privacy programs), and Non-Invasive/Non-Disruptive (ads that supplement the user experience and don't disrupt it). The LEAN initiative is a step in the right direction. It challenges the industry to deliver online ads that meet consumer expectations and create positive advertising experiences. These efforts are bound to help publishers minimize the incidence of ad blocking.
Today, consumers have an endless stream of media options, which means that they have control over what, when, and how they receive information. In this climate, publishers must focus their efforts on understanding their users so that they can cater to their needs. Every effort must be taken to attract, rather than repel, today's fickle consumer by providing them with valuable content that is personalized based on their preferences. Effective solutions to ad blocking will be those that put consumer needs first and improve the overall advertising experience.
Indeed, one thing we have all learned over the years is that clinging to dated notions of how things ought to work is not an effective strategy. This has been clearly demonstrated by the failed attempts of many in the industry to maintain conventional media business models in the face of technological advances. Historically, organizations that have resisted change and failed to recognize the benefits of new technology in consumers' lives have been left behind. New challenges require new and more sophisticated solutions.
After all, ad blocking is not an indication that consumers are opposed to advertising. It is simply the way web users are voicing their disapproval of poor advertising experiences and irresponsible privacy practices. There is ample evidence that consumers are willing to advocate for those media providers and brands that take time to understand them and provide them with targeted and relevant experiences. As industry leaders, let's make that our goal. Let's rise to the challenge.
Sources:
http://www.iab.com/ad-blocking-statistics/
http://www.iab.com/iab-tech-lab-solutions/
https://blog.pagefair.com/2015/ad-blocking-report/
http://www.iab.com/wp-content/uploads/2015/09/IAB_Ad_Blocking_Study_2014-09.pdf
http://fortune.com/2015/12/22/blocking-ad-blockers/