Career Opportunities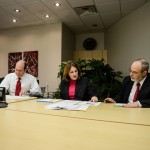 Right Place Media, headquartered in Lexington, Kentucky is an equal opportunity employer and offers competitive salaries and comprehensive benefits. We always have our eye out for top talent and seasoned veterans looking to join our winning team. See available Careers below.
Currently, RPM has no openings.
If you would like to be considered for a career opportunity in the future, please complete the form below and attach your resume.
---
Internships with Right Place Media
Right Place Media is always looking for the best and brightest to fill openings in our internship program. We work closely with area colleges and universities to provide students a chance to gain real world experience while going to school. Our internships will provide you with practical, hands-on knowledge that will carry forward with you into your career.
To be considered for an an internship, please fill out the form below.
The Media Intern will support our team with all aspects of the media planning/ buying process. By the end of the internship, the Media Intern will have an overall understanding of the media planning and buying process within an advertising agency, how the media recommendation fits in with the overall strategic approach and steps involved in actually executing a campaign. Also, interns gain exposure to our digital marketing strategies including email marketing and social media.
What are we looking for in an Intern?
Currently pursuing a Bachelor's degree in Marketing, Advertising or a related program
Ability to work on a team, be self-motivated, curious and eager to learn, and strong communication skills
Demonstrates a positive attitude and is a self-starter
Strong problem-solving skills, detail oriented and ability to manage multiple projects simultaneously
Willing and able to dedicate 10 to 15 hours per week
---