"The World According to Sharp"
Since Byron Sharp fist published How Brands Grow, and last year's release of How Brands Grow 2, his unorthodox theories have grabbed the attention of CMO's at P&G, Unilever, Nestle, Reckitt Benckiser, and Pepsi.
According to Sharp, REACH is not optional. We need reach!  No company grows by simply increasing sales to current customers. Reach is necessary to grow customers, revenue, and profitability. He challenges the theory of all out segmentation or hyper-targeting. In a recent interview with the ANA, he stated, "The concept that more targeting is better, is really unproven. It's just more expensive (than traditional mass media)". Check out the interview.
We sometimes put too much importance on segmentation that we forget to reach as many potential new customers as possible. However, if we set reach and frequency goals and then narrow our target to reach best potential customers, we will improve the overall efficiency of our client's campaign.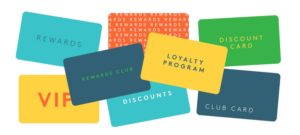 Read the AdAge article "The World According to Sharp" by Jack Neff and let us know what you think.
http://adage.com/article/cmo-strategy/the-world-according-to-byron-sharp-customer-loyalty-cheating/309532/