Pinterest is a social media underdog. It's popularity, 70 million user base and retail influence have been underestimated since its start up in 2010. Pinterest is embracing its usefulness as a search engine and may continue to succeed where most major social networks are failing–promoted posts.
With Pinterest driving more traffic than ever before, new pins are uploaded every second. The act of pinning, made easy through the newly revised search bar and bulletin board style of a feed for followed boards, can pass an image, blog post, idea, outfit or quote through the entire population of Pinterest with a series of "repins."  Pinterest is unique in that it doesn't aim to keep you connected with your old classmates. It aims to introduce personal endorsements of new products and routines to any user.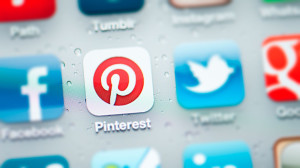 It's fair to be skeptical about Pinterest's success with promoted pins.
When Facebook and Twitter implemented suggested stories and promoted tweets, users did not respond well to promotions cluttering up their timelines. However, Pinterest users are searching for new and relevant material based on their current activities. The source of the content, from a friend or an unknown user, doesn't play a large role in the act of clicking beyond the post. Pinterest shows a level of interaction that is far beyond a comment or favorite. Users are pinning recipes, do it yourself projects and products they want to purchase. The average user spends $80 – $100 more than retail traffic driven by Facebook or Twitter because it's a network for people in a consumer mindset.
With increasing media clutter, why wouldn't a brand want (and need) exposure in a world where making personal connections is difficult? Pinterest is projecting that users will respond generously to promoted pins on their feeds, which has lead to a speculated price tag of $30 to $40 CPM.
Pitfalls of Pinning:
If done correctly, Promoted Pins will be great exposure with a target profile that matches Pinterest's demographic. The most popular subjects to pin are Food & Drink, DIY & Crafts, Home Décor, Holidays & Events and Hair & Beauty. All of these categories encourage personal style so it is important that any brand choosing to promote on Pinterest have products that embody that essence of individualism.
Research shows that users click through to a landing page most often when it is a blog. It gives a personal approach to using a product or interacting with a brand by the people who know it best. Interactive blogs should be more than a picture of a product in its original capacity. It should be new ways to use the product or how to assemble an entire "look."  This encourages conversation between consumers who provide crucial insights and feedback.
Landing pages must be optimized for mobile use. According to Pinterest, 75% of its traffic comes from mobile devices. If the link from a Promoted Pin is not relevant or easily scaled to mobile reading, it will not be received well by the Pinterest community.