The rise of Snapchat has been quick, even for digital media standards.
First released in September 2011, the photo and video based social app currently bolsters 34 million unique users in the U.S. and 100 million users worldwide. It offers users the ability to share moments as they happen but allows users to retain some privacy by having photos and videos deleted after a designated timeframe.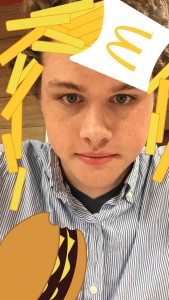 Despite the fact that Snapchat only began selling ads in October 2014, revenue projections are showing huge growth with the Financial Times projecting $100 million in revenue for the coming year. That is a huge increase from the $3 million in revenue that the company reported in 2014. Today, the minimum required campaign investment with Snapchat is $50,000. This high price of entry presents a hurdle for advertisers with small budgets; however, Snapchat ads have clearly caught the attention of larger advertisers.
In fact, according to a survey released by eMarketer on Jan 11, 2016, more Senior Ad Buyers (22%) stated that they plan to begin advertising on Snapchat in 2016 than any other social media platform. That's a big concern for one major competitor of Snapchat in particular – Twitter, which shares a very similar demographic makeup, and has been struggling to engage users.
Even though Snapchat offers features similar to Facebook and YouTube, it doesn't pose as great of a threat to either of those platforms as it does Twitter. As Lara O'Reilly reports for Business Insider, Snapchat appeals to the same user base as Twitter but is designed in a way that encourages more interaction from more of its members.
Furthermore, Snapchat offers a seamless ability to post video content as well as photo content. Video is an area that Twitter has struggled with greatly in the past, allowing Facebook and YouTube to dominate the social video arena to date.
Although Snapchat doesn't seem to be ready to take on either of those two giants, it is poised to steal more of the share from Twitter. Twitter did introduce Periscope, a live video app that allows users to stream to their Twitter followers, in March 2015 and has seen some success from the app. The weakness is that it's still not as seamless as sharing video on Snapchat, giving Snapchat the advantage when competing for video users.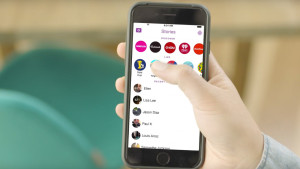 Additionally, Snapchat offers advertisers a unique ability to target millennials with a wide range of native ads such as video ads via Discover or Live as well as branded filter overlays. In fact, according to the company website, 60 percent of U.S. 13 to 34 year-old smartphone users have Snapchat.
Even though Snapchat has a great potential for reaching millennials in a way that few other mediums currently can, the platform needs to prove to its advertisers that dollars spent are resulting in a positive return on investment and that they are achieving long-term advertising objectives. On this point, Snapchat's infancy in the ad business becomes clearer, and remains a liability.
Currently, Snapchat is attempting to up its game in terms of offering advertisers more concrete data and targeting capabilities. Just recently, the company announced new targeting options for ads including segmenting by age, location, content and device. However, it is still deciding how to offer the granular type of data that digital marketing managers want to see such as is offered by Facebook, while maintaining the company's commitment to their users' privacy. This balance is something Snapchat will have to work through if it wants to continue growing both its user base as well as the ad dollars it brings in.
Indeed, Snapchat has come a long way from the basic photo sharing app created by two college friends at Stanford. The company has a promising future, with strong user and revenue projections, and the ability to seamlessly share user videos gives it a real competitive edge, especially against a stagnating Twitter. However, developing a stronger, more precise set of measurements will be key for the social platform in 2016 if it wishes to really compete for ad dollars in the ever growing realm of social media. So far, it looks like they are prepared to do just that.
Sources: