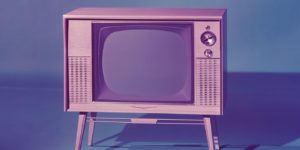 It's time to get serious about streaming video.
With TV streaming services gaining momentum, cross-training between traditional TV buyers and digital buyers has become more important than ever. As an agency, we have long felt the most effective media plans have a strategic mix of traditional and digital media buys. But with OTT breaking the traditional/digital mold, we are increasingly focused on tearing down the wall between traditional and digital buying to prepare for this new frontier in media.
"Digital teams are comfortable with programmatic and think in terms of clickability, viewability and interactivity, and their buys reflect that. Television teams, on the other hand, evaluate their buys in terms of gross rating points (GRPs) and are more accustomed to using traditional insertion orders than programmatic tools. What we're seeing is that OTT, which requires a blend of these two distinct skill sets, is falling victim to the language barrier that exists between the two." – Allen Klosowski, AdWeek
To read more about OTT and the learning curve media agencies will have to face, check out this article from AdWeek:
http://www.adweek.com/tv-video/its-time-for-media-agencies-to-get-serious-about-streaming-video/
Additional reading: https://finance.yahoo.com/news/amazon-streaming-nfl-games-collecting-ad-data-110006168.html
If you would like additional information about how to bring streaming video into your marketing mix, please contact Right Place Media today.