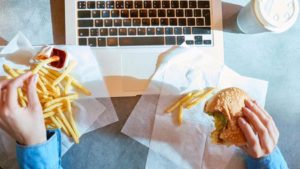 Twitter has changed over the years in more ways than one. But one of the biggest changes we have seen is the way brands interact with not only customers, but one another. With one tweet, Wendy's started the movement we have seen lately with how brands interact with their followers. The rise of the Twitter clapback.
Moonpie, Pop-Tarts and even Dictionary.com's Twitter are getting in on the action as well. Wendy's made it socially acceptable for a brand to be a little silly on their social media and respond to negative or trolling tweets in a style opposite of traditional customer service. This may be to connect with the younger audiences who have a large presence on Twitter and appreciate a good clapback, or it may be a way to get viral (and free) press coverage of their brand using their owned channels. Regardless, it's working! I myself started following these brands I previously wouldn't have cared to follow. Was it luck, or pure genius what Wendy's did? Either way, it set the course for a change in voice and presence for brands on Twitter.
And quite frankly, I like it.